Home | Contents | Arizona y Sonora > Alamos, Sonora, Mexico
RimJournal: Arizona y Sonora
Alamos, Sonora, Mexico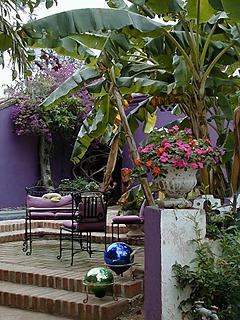 Alamos was founded in 1681. Historic buildings in the Colonial City of Alamos are listed as Mexican Historical Monuments. Alamos is also one of Mexico's Pueblos Magicos and a Sonoran State Historical Site.
AlamosMexico.com at http://www.alamosmexico.com/ has current information and links for hotels and much more in Alamos, Sonora, Mexico

The Alamos Notes is a moderated Yahoo newsgroup at http://groups.yahoo.com/group/alamosnotes/. There is lots of information on what is happening in town, mostly in the expat community. They will post your questions and whoever is interested can respond. To register to participate send a BLANK e-mail to: alamosnotes-subscribe at yahoogroups.com


Alamos telephone numbers: prefix 011 from the USA, 52 is Mexico, 647 is the area code, 428 is the Alamos code followed by the 4 digit local number.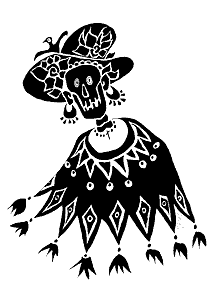 See also:
Figure 2: Sunday Morning Shawl, Carolyn Leigh's Day of the Dead skeleton print available at http://www.CarolynLeigh.com/calaveras/tocskull.htm
Back to Arizona y Sonora or browse bed and breakfasts | wildflower guide | Yaqui Easter | desert books | bird books | in Sonora: Alamos travel guide | San Ignacio | Sonora coastal bird list
RimJournal Home | Contents | top of page
Browse: Arizona and Sonora | Alamos, Mexico | desert wildflowers | adobe/mud brick | recipes | Portfolio art, poetry, short stories

Contact us
Photographs, artwork and text are copyright © Carolyn Leigh, 1996-2011. All rights reserved.
http://www.rimjournal.com/arizyson/alamos/indexalm.htm
RimJournal, Tucson, AZ, USA at www.rimjournal.com/